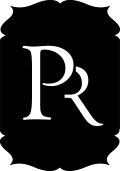 EXPERTS IN
Infrastructure Restoration & Reconstruction
PROJECT RESTORATIONS
At Project Restorations, we exceed standards by following our guiding principles:

INTEGRITY
We approach each project with integrity. We work with you from the beginning on your budget and work to control costs through project completion. We remain open, honest, and fair at all times.

DEDICATION
We're dedicated. This means we are personally committed to and concerned about every project whether big or small. We honor our commitments to our clients through project completion. We strive to provide the best, most responsive and talented work to each project.

SAFETY
This one speaks for itself. We work in a field where hazards and risks are all around us. We are committed to keeping PR staff and the general public safe - no excuses, no compromise - safety is our #1 priority.

EFFICIENCY
In addition to "Project Restorations," PR also stands for "Personal Record" Our attention with pre-planning and focusing in on project specifics makes us FAST! We strive to set new goals and records to complete each project 100% efficiently and thoroughly on time.
Concrete

If your infrastructure needs new concrete placement or repairs related to water intrusion, stress, or deterioration, Project Restorations technical know-how and experienced labor force delivers solutions designed to meet and exceed industry standards. From our initial assessment to the completed project, we're committed to providing superior workmanship, value, and service. Our team works with an A-list of clients on a wide range of projects from premier facades, to industrial infrastructure.

Structural Concrete Repair
Concrete Placement
Post Tension Concrete
Specialty Coatings
Expansion Joint Repair
Carbon Fiber Reinforcement
Masonry

Appearances count with commercial multi-family and institutional properties. We have the bricklayers, tuck pointers, caulkers and the necessary equipment to execute projects of any size and scope. Examples include brickwork, stone work, lintel repair, balcony restoration, groundwork, caulking and sealing.

Tuckpointing
Brick Replacement
New Openings
Caulking
Flashing
Protective Coatings
We embrace every project with a commitment to quality, safety, efficiency and integrity.